25 Years Family Law Experience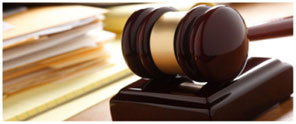 Tammi has been representing her clients in their family law disputes for nearly twenty years, and has effectively represented hundreds of men and women in a vast variety of matters from the most amicable mediated divorces to the highly contentious and most serious of circumstances including termination of of parental rights. Tammi's passion and greatest strength is in negotiations, mediation and settlement. Tammi is often able to diffuse problems between parties and settle cases where other attorneys have been unsuccessful while still protecting her client's rights and interests.
Divorce
Custody
Visitation
Paternity
Child Support
Spousal Support
Property Division
Legal Separation
Mediation
Guardianship
Conservatorship
Modification of Existing Orders
Domestic Violence Restraining Orders
Domestic Partnership Dissolution
Tammi is able to assist her clients throughout highly emotional times to recognize and focus on the real issues in the case to help them through difficult times. She strongly believes that if children are involved, that the best interest of the children must come first. Tammi understands the stress that accompanies family law matters and provides her clients with an honest approach and reasonable fees.
While we firmly believe that negotiated settlement is almost always the best way to bring lasting resolution to any matter, when litigation becomes necessary to obtain a fair result for her clients, Tammi is prepared to vigorously litigate the matter through trial.
We will work with you to identify the actual problems in your matter, which is often hidden under the emotional reactions to those problems and together work toward a reasonable resolution that is favorable to all parties involved most importantly any children who may be affected by the problem.
Our office is conveniently located in Santa Maria, allowing me the opportunity to serve clients in Lompoc, Santa Maria, Nipomo, San Luis Obispo and the Five Cities area providing assistance to clients with matters in both Santa Barbara and San Luis Obispo counties.
Lawyer Tammi Faulks | Top Attorney Family
Lawyer Tammi Faulks | Top Attorney Family
Lawyer Tammi Faulks | Lawyer Family